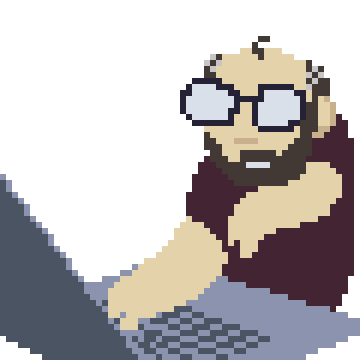 I build
artful

websites
that

are easy to update

.
Trubble Club presents: an online collaborative comic open to everyone in the world who makes or wants to make comics. Built with Django. View on GitHub

Flask app to help frazzled cartoonists keep track of the myriad of conventions in a year. View on GitHub

An affordable and approachable community print studio in Chicago. Design by Sonnenzimmer, Wordpress wrangling by me.

Everyone's favorite Chicago bookstore, focusing on independently-published and small press books, comics, zines and ephemera. Quimby's favors the unusual, the aberrant, the saucy and the lowbrow.

I've designed, coded-from-scratch and maintained the Top Shelf site since 2002.

Independent book and zine publisher based in Portland, OR. Another from-the-ground-up site I designed, coded and maintained since 2003, with several complete rebuilds.

John's RDKL (pronounced roadkill) brings new life to aging Apple laptops and also helps folks fix their own. Designed and coded-from-scratch, with Vanilla forums.

BMX history, bike-sharing, and marketplace with large and active userbase. I built multiple servers and coded custom PHP/MySQL backend to serve 8+ million pageviews/mo.

A portfolio and playground for illustrious cartoonist Aaron Renier. Design by Aaron, coding by me.

Tugboat Press is an independent comic publisher in Portland, Oregon. Handcoded and painted, all content fully-editable via custom admin.